Official statement from DXRacer on the DXSEAT Case
Since I have been getting a lot of inquiries about the brand "DXSeat" lately, I contacted DXRacer in order to find out what DXSeat is all about and if there is any kind partnership with DXRacer. The short version of the recent events in this matter:
– DXSeat produces gaming chairs that look very similar to the DXRacer models.
– The design of their website looks very similar to the DXRacer Website.
– Even the logo is extremely similar to the DXRacer logo.
– DXSeat pretends to be an independent brand.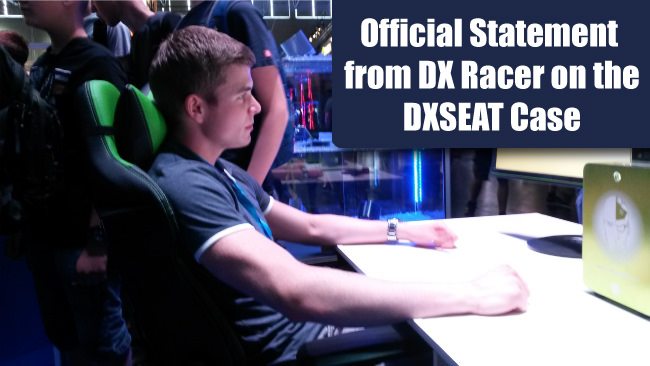 That brings up certain questions for customers and gamers:
Is DXSeat a brand of DXRacer? Is it something like a new product line? Can I buy them unscrupulously?
The first two questions can be answered with "no". The third question is a question that you have to answer by yourself. This is a matter of your own conscience – but let us have a look at the official statement from DXRacer that I got:
"DXRacer has no affiliation with DXseat.
The brand DXseat was created by a former reseller of DXRacer chairs from Poland. We understand that this creates confusion and we are sorry for any inconvenience caused. Our legal team is working on a solution."​
So that's how it goes:
These people behind DXSeat adorn themselves with borrowed plumes and give the impression to be related to DXRacer. DXRacer is now initiating legal action again DXSeat.
One more time it happens that a former part of a bigger project tries to profit from mistakes made handling trademark law issues. How this whole story is going to end is not foreseeable but I definetly don't recommend buying chairs from DXSeat.
I will keep you guys up to date about the development of this whole story as soon as I get some news.