Vertagear Triigger 275 Purchase & Size Guide
With the Triigger 275 Vertagear sends the little brother of the model Triigger 350 into the race and completes the Triigger series. It impresses with the highest quality materials and impeccable workmanship. The aluminum frame provides a solid base for your seating experience of TPEE mesh and genuine calfskin. The steel mechanisms ensure durability. True to its name, the Triigger 275 is made from over 275 individual parts, ensuring a huge variety of adjustment options.
For the gamers among you looking for comfort, style and quality, I think the Triigger series is a must have.
Almost all feutures from the premium segment are also found in the Triigger 275. It can be locked in 22 different positions and has a rocker function that allows a tilt of 15 °. The entire back section is height-adjustable and is made of breathable TPEE mesh that lets you stay cool even in the most stressful situations. The load limit is stated at a generous 150kg – significantly more than, for example, the noblechairs Epic, which is stated at 120kg. However, we couldn't find out whether the specification includes load peaks or, as we assume, only describes the maximum static load and therefore relativizes the value again.
A very nice feature is that the seat itself can be moved by up to four centimeters. Thus, even gamers with long legs will find a comfortable position.
The 2D armrests are, well, unfortunately only adjustable in two dimensions, but they are equipped with the so-called trigger function. This great feature allows adjusting the seat height and the backrest's tilt angle in a flash via a switch lever.
The environmentally conscious among you should also be pleased that the Triigger 275 is produced from 98% recyclable materials. It should also be noted that the Triigger 275 does not have cushions or a headrest. However, the Zocker chair is so comfortable and customizable that I didn't miss them either. There is a height-adjustable lumbar support. The casters are larger than average with a diameter of 65mm, and the special damper that connects the caster to the aluminuim base makes for remarkably smooth running.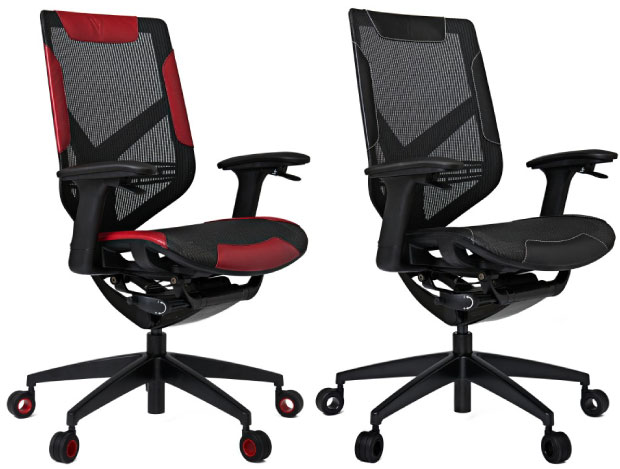 The dimensions of the Triigger 275 at a glance:
Total height (with base): approx. 99.8 – 120 cm
Width backrest (shoulder height): approx. 44.5 cm
Width backrest (pelvis height): approx. 47.8 cm
Width seat surface: approx. 50.4 cm
Depth of seat surface: approx. 50 – 54 cm
Seat height: approx. 49.5 – 58.5 cm
Available Designs & Accessories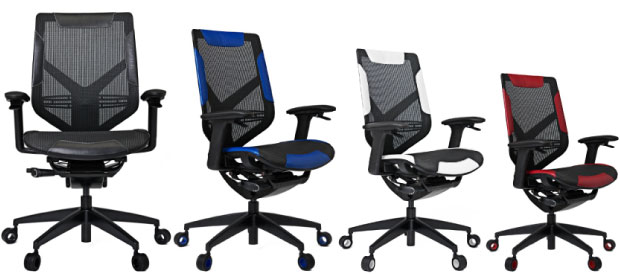 The Triigger 275 is available in four different color designs to fit into pretty much any gaming environment. You'll find the classic all-black look on the Triigger 275, as well as designs with colored calfskin applications in red or blue. A black and white version is also available.
As mentioned earlier, no cushions or headrest are available.
Vertagear Triigger 275 size advice
With a load limit of 150kg and an enormous number of adjustment options, the Triigger 275 is a joy to sit on for most gamers. The generous seat width of just over 50cm doesn't constrict. If a high level of build quality and quality materials are important to you and 2-D armrests are enough for you, I can only recommend this gaming chair. With a 10-year manufacturer's warranty, you should also be able to enjoy this chair for a long time.